What People Are Saying
Sometimes our customers email us out of the blue with an encouraging message. We love that! We want your experience to be like theirs.
"I am SO happy with our Bible Study Guide. This is finally what I have been looking for all these years and we are all learning so much from my 5 year old right up to my 14 year old and myself. Thank you! Thank you so much!"

Karyn
"I want you to know that I love your materials. I love that the lessons are totally scripturally based. I love all of the ways each lesson communicates the truth so a child can understand it. I love having God's truth covering my walls (time lines and maps). I love that it's all already planned out for me. Thank you for providing a product that helps me teach the truth to my children. I really can't think of much more important than that."

Reyne
"I've been teaching for over 50 years and I continue to be blessed with your lesson materials. As a class, we proceed at our own pace and can be more thorough in His Word. Blessings to you."

Jeanette
"Just wanted to let you know how much my eight-year-old and I enjoy using your program for our homeschool Bible study. It's always the first thing he wants to do and he is good about reminding me that we need to do it first because studying God's word is the most important. He enjoys it and we are both learning so much!"

Amy
"Thank you for providing these wonderful resources for me to use! We are using your curriculum at our congregation for grades 1-12 and the young families class. God bless your work!"

Lisa
"I just want to thank you for assembling such an exceptional Bible study system. The Bible Study Guide for All Ages is just plain magnificent. May God bless everyone's efforts but nothing else comes close in my humble opinion."

Kelvin
"Thank you so much for having such great Bible study material. It has been a great addition to our homeschooling and I will continue to do it with my younger chlidren as they are ready. I tell all my friends about it. It is great to have Bible lessons that are so thorough. I hope that you all are around for a long time. God bless you as you do his work!!"

Dana
"This is the tenth year of homeschooling my children and your lesson plans, worksheets, maps, etc. have made the Bible come alive for my children (and myself). You have made teaching and learning Bible truths interesting, fun and exciting. The first thing my children ask when they get up in the morning is 'Can we do Bible first?"

Robin
"I was consistently disappointed at what I found until I discovered your product. How amazing! My girls are 4 and 5 yrs old, we've been using your product for about 7 months and I simply cannot believe the information they (and I) have retained. The girls and I are beyond the Bible knowledge that I've learned in all my 30 years and we're not quite through the first unit!"

Shannon
"I wanted to write to tell you how much I love your material! It is so easy to use and I have been so thrilled at how fast the children have picked up the material. Thank you for all of your help and your example."

Jami
"Our family is enjoying the study, my six year old daughter asked if we could do BSG every evening! We praise God for a study in God's Word that is enjoyable for all ages of our children (a prayer answered!)."

DeAnna
"As I said in our conversation, my wife and I were thrilled to come across your product. We have found nothing like it - a curriculum that is truly Bible based and introduces children, young people, and adults to the entire spectrum of the Bible. God wants to bless many families through what he's given your family."

Peter and Lisa
"Your Bible curriculum has now been approved by our school board and others that are decision makers in the school! Thank you for taking the time to write something that is perfectly in line with what the Bible teaches that is beneficial for teaching kids! I am in love with the work you have done! I'm currently studying it for myself to prepare to teach it to the teachers to use in our classrooms next school year!"

Elizabeth
"I just wanted to write you a note and let you know how we feel about your products! I feel they are the most comprehensive and interactive of any study that we've tried over the years."

Laureen
"Your ministry has been such a blessing to our family over the last couple of years... thank you. This week at our homeschool meeting we are taking your material to show other families. We hope to encourage them to check out your material and share with them how it has richly blessed our family! Praying that many families will be delighted with it and send in their orders! God bless your team!"

Jamithy
"I just wanted to compliment you on this Bible study. It is the first year I have used it and I am so impressed. I am using it with my one remaining boy at home who is 10. It is evident how much time and effort went into it. I also really, really like the song CD. The voices are great as is the harmony. I love that you chose to do it without accompaniment. Thank you for your work!"

Janelle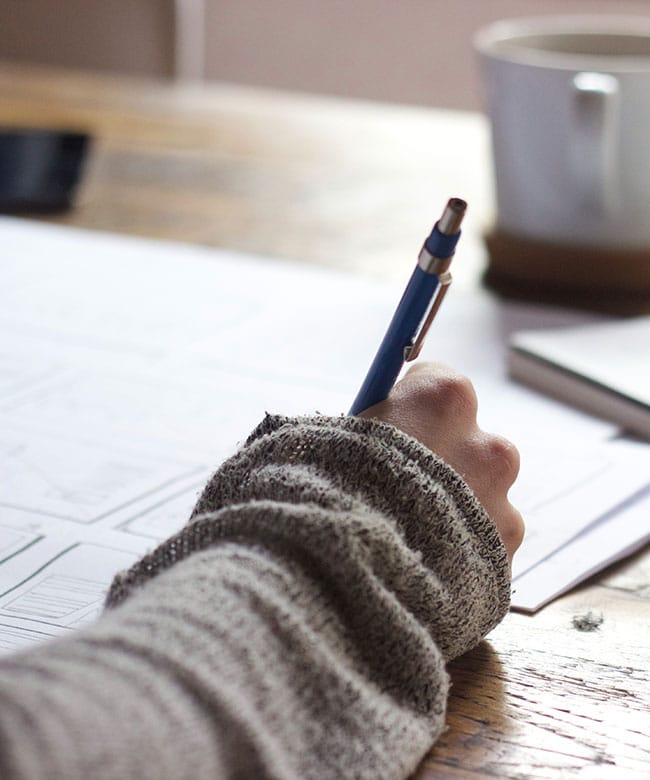 "I had almost given up my hope to find a Bible curriculum my three children (Preschool, Grade 1, and Grade 3) could do together. I found your products in a homeschool product catalog, and my heart leaped. I hadn't even seen the pictures of your products, but based on the descriptions I knew I had found what I longed for. And indeed I had. It has not disappointed. I ordered everything and have been delighted by how all the materials fit together and what a wealth of knowledge they help my children learn. Even my preschooler can tell you the meaning of the statue and the rock in King N-'s dream.
The Bible Book Summary Cards are indispensable for laying the foundation of lifelong Biblical knowledge in their lives.
They enjoy the program. I too have been greatly blessed by the depth of Biblical understanding I have gained. Starting with Jacob, Joseph, and then Daniel, so richly points to how God keeps his promises. It has been a blessing to watch them grow in their understanding of the Lord in these first few lessons. We are only on Lesson 18 and every week I tell my husband how our Bible studies delight me!"
– Rebecca